Luxury Resort Val Formica
OUR WELLNESS AREA, JUST FOR YOU!
A small oasis of relaxation, elegant and private, where you can treat yourself after a summer hike or a day in the snow. Our wellness area is for the exclusive use of resort guests only, with the possibility of specific time reservations. Finnish sauna, Turkish bath, emotional showers, relaxation with loungers and herbal teas: an ideal symbiosis of alpine and classic wellness that lets you breathe in the mountain scents and tropical fragrances.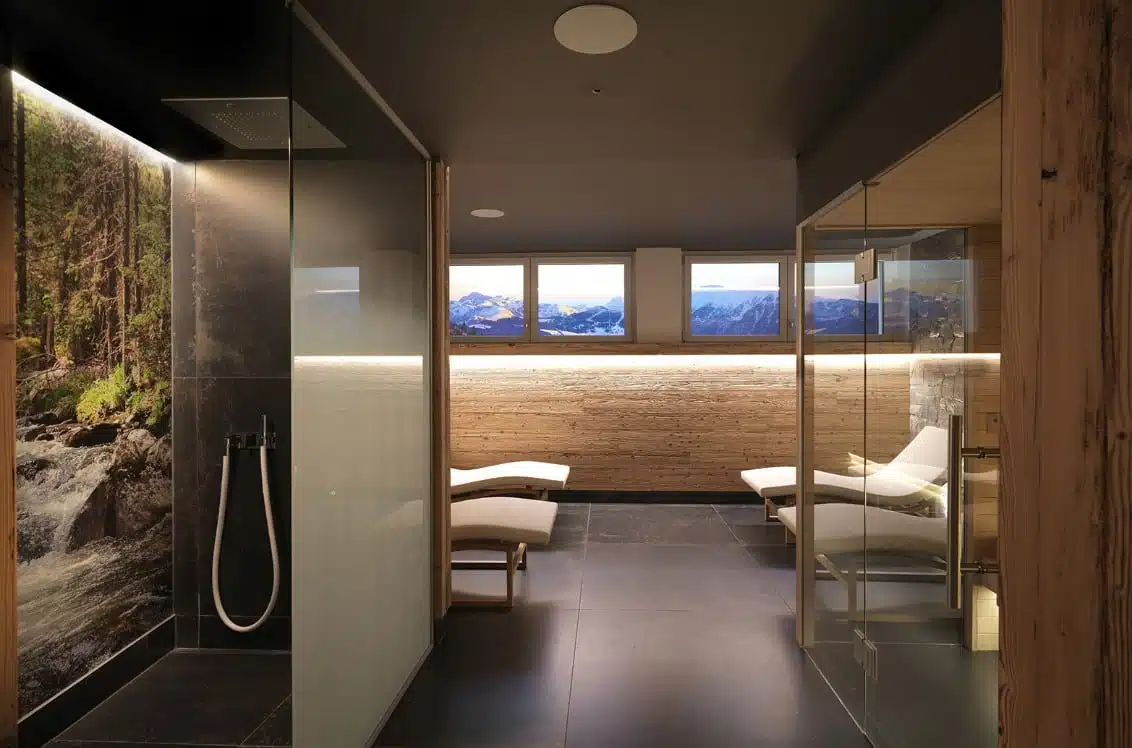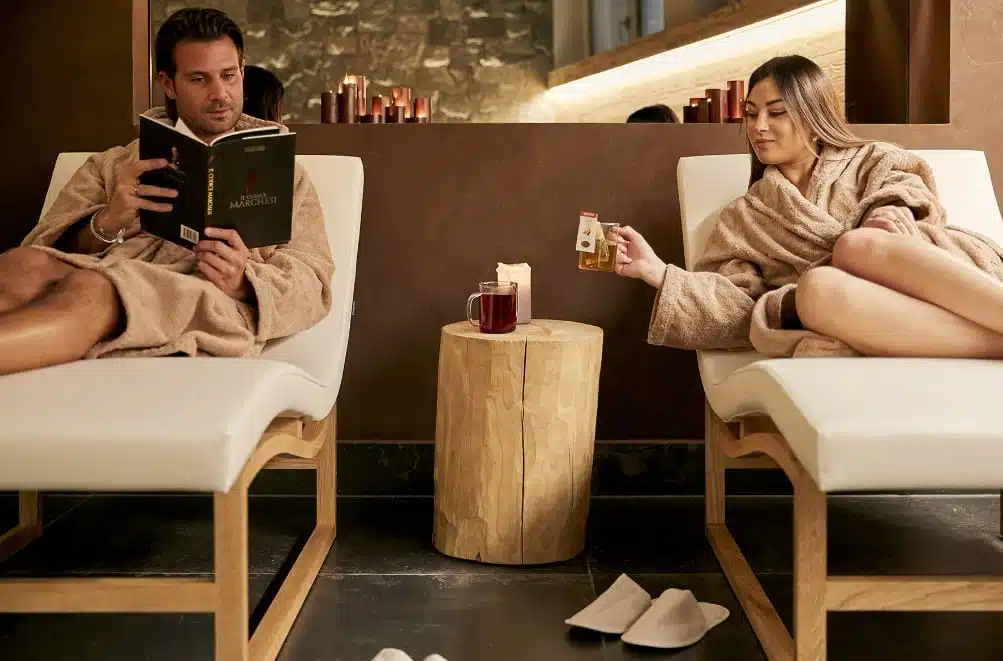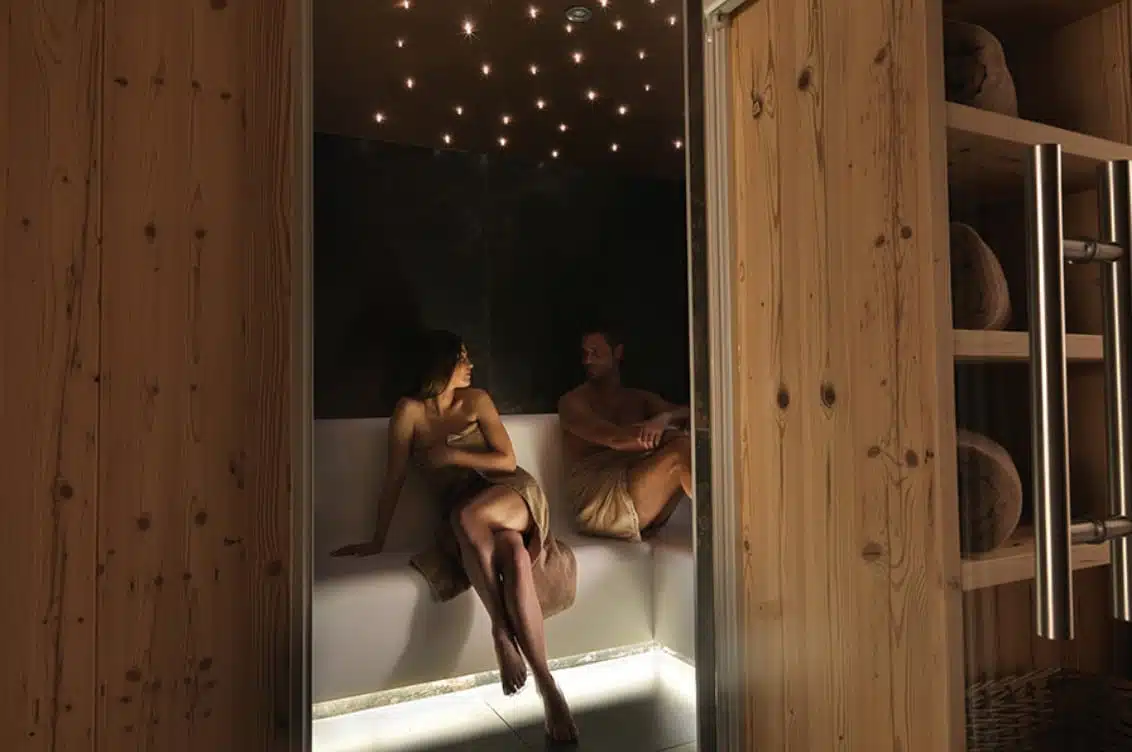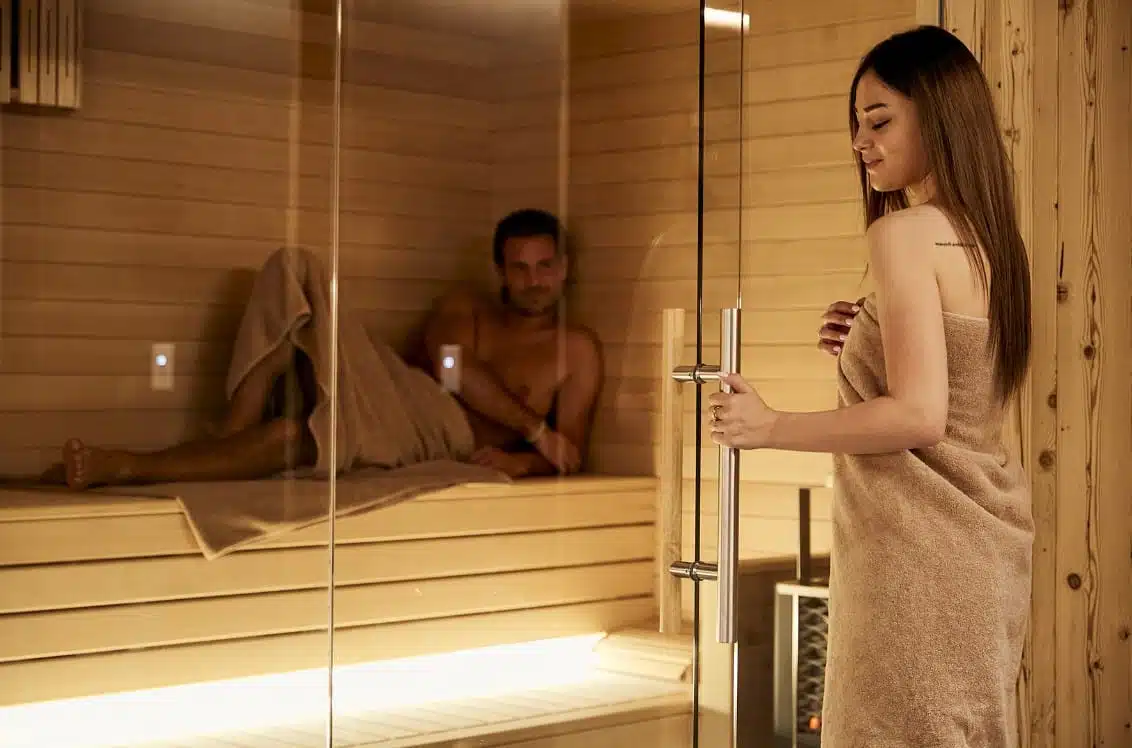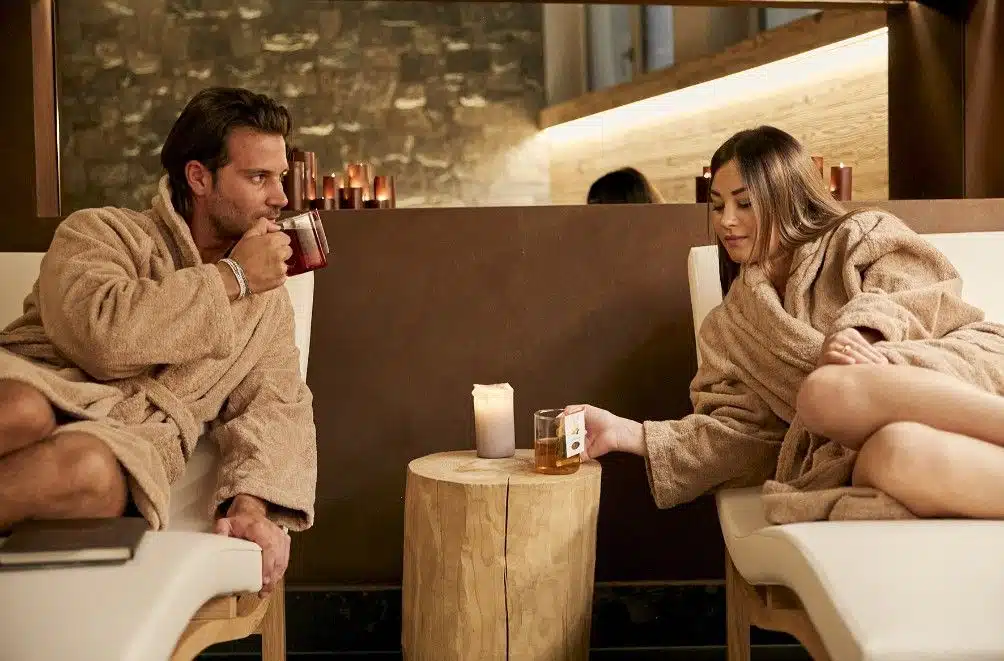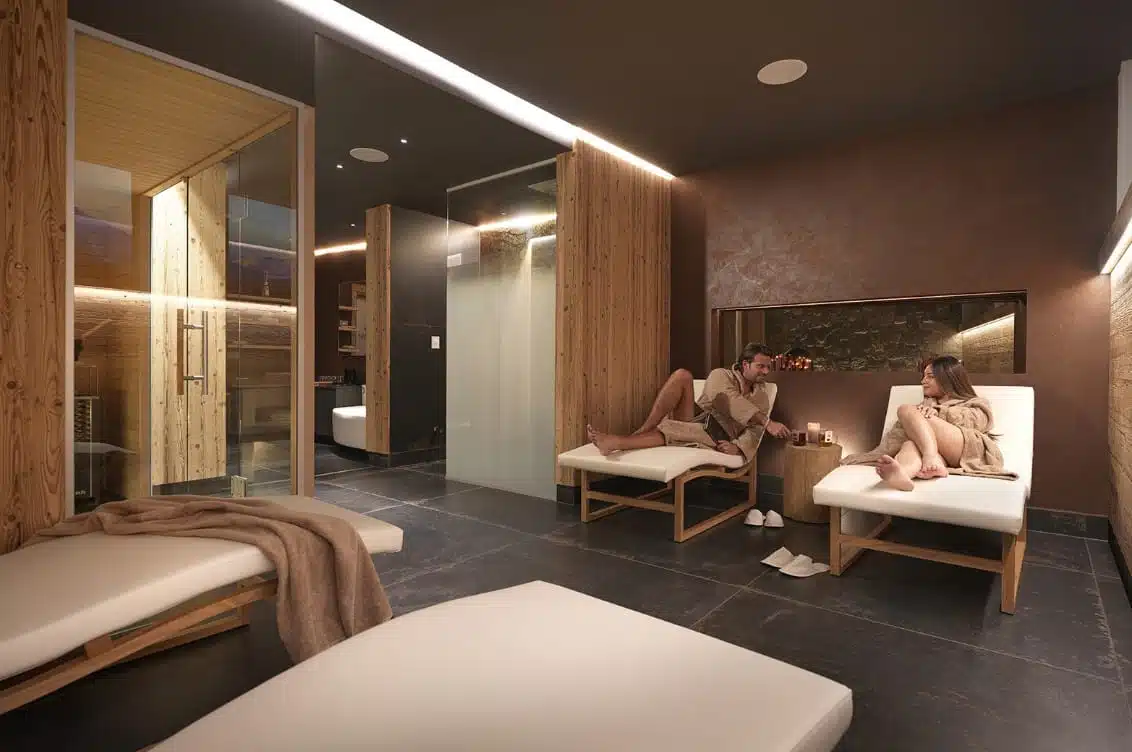 Regenerate and purify yourself in the 90-100° Finnish sauna: as the pores of the skin dilate, toxins are released, fluids are eliminated thus improving your circulation.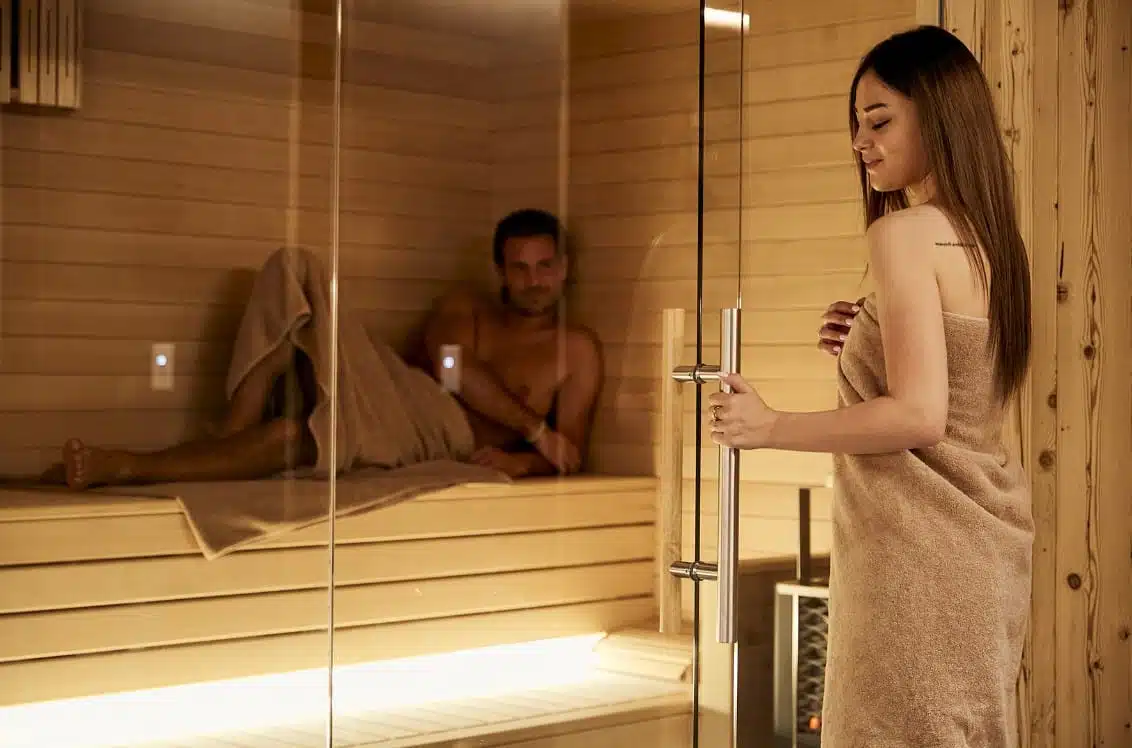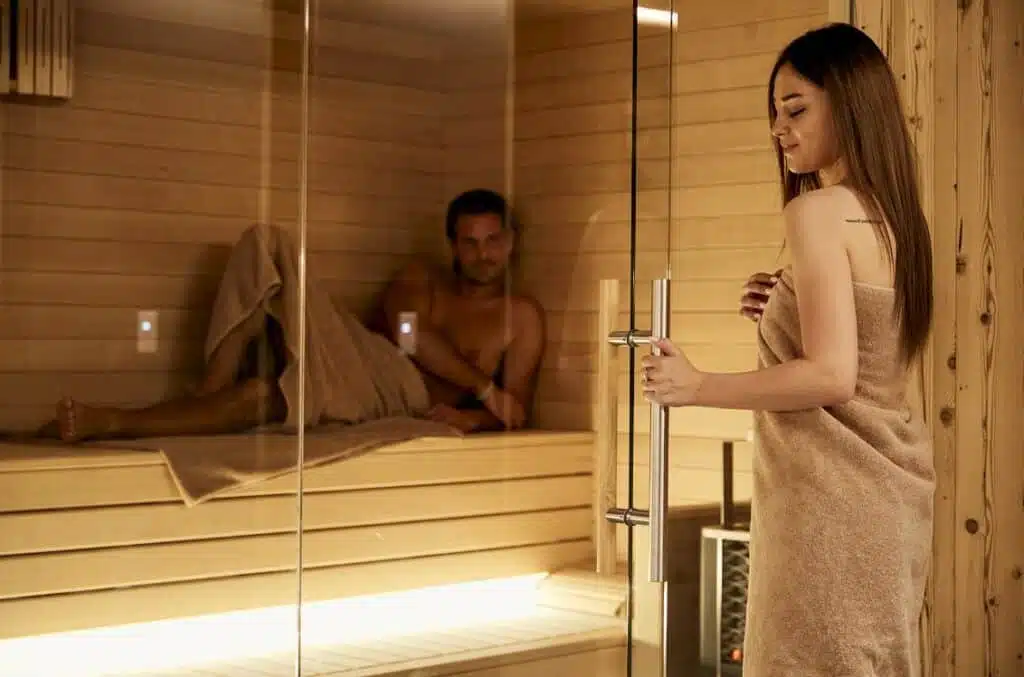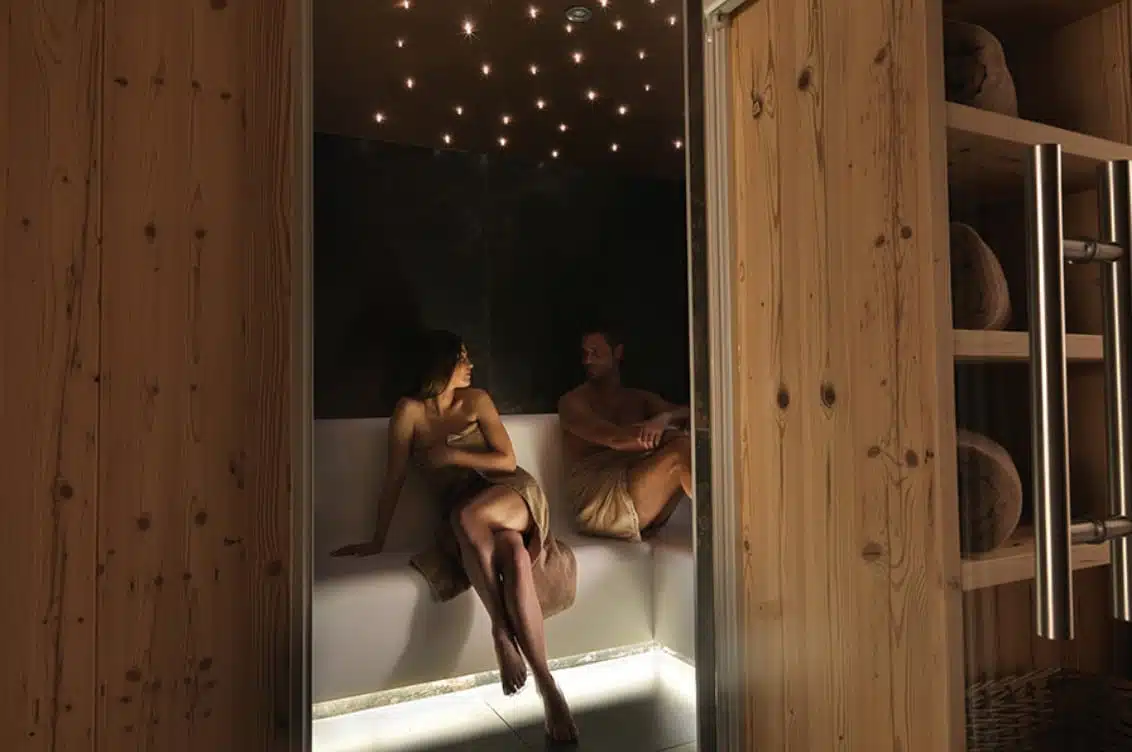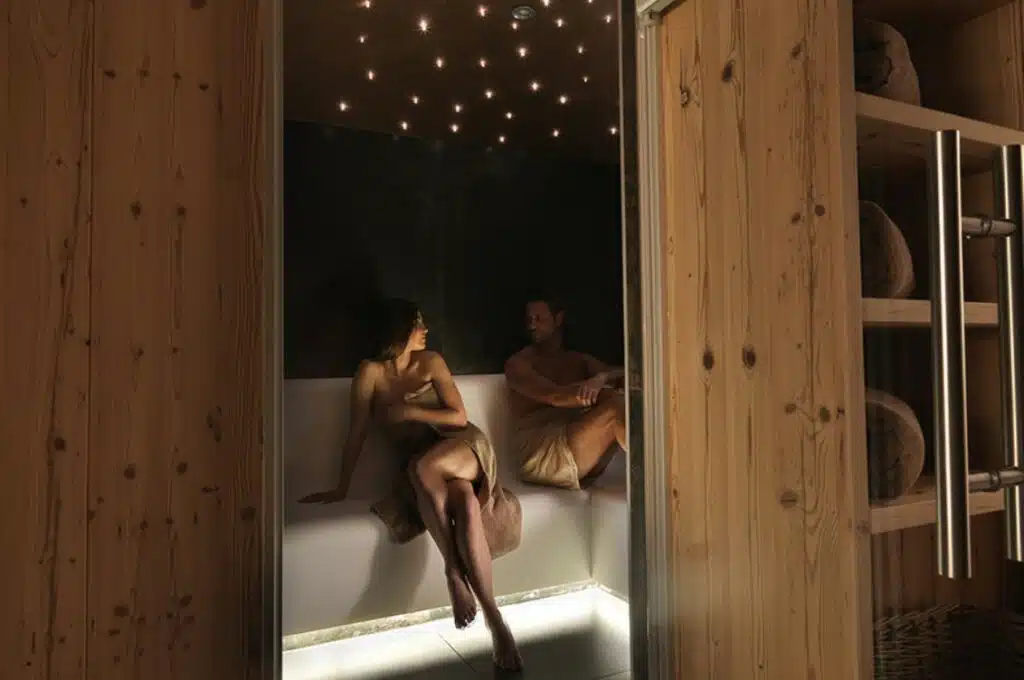 Immerse yourself in the steam cloud of the 45-degree steam bath with 100% humidity: alpine essences, Krion seats, light effects and background music awaken the deepest senses while relaxing your body and mind.
A burst of energy: sensory showers alternate between tropical rain that smells of exotic fruit essences and arctic mist that tastes of eucalyptus and menthol. An experience that evokes endless moments, where the senses are stimulated through colour therapy and aromatherapy.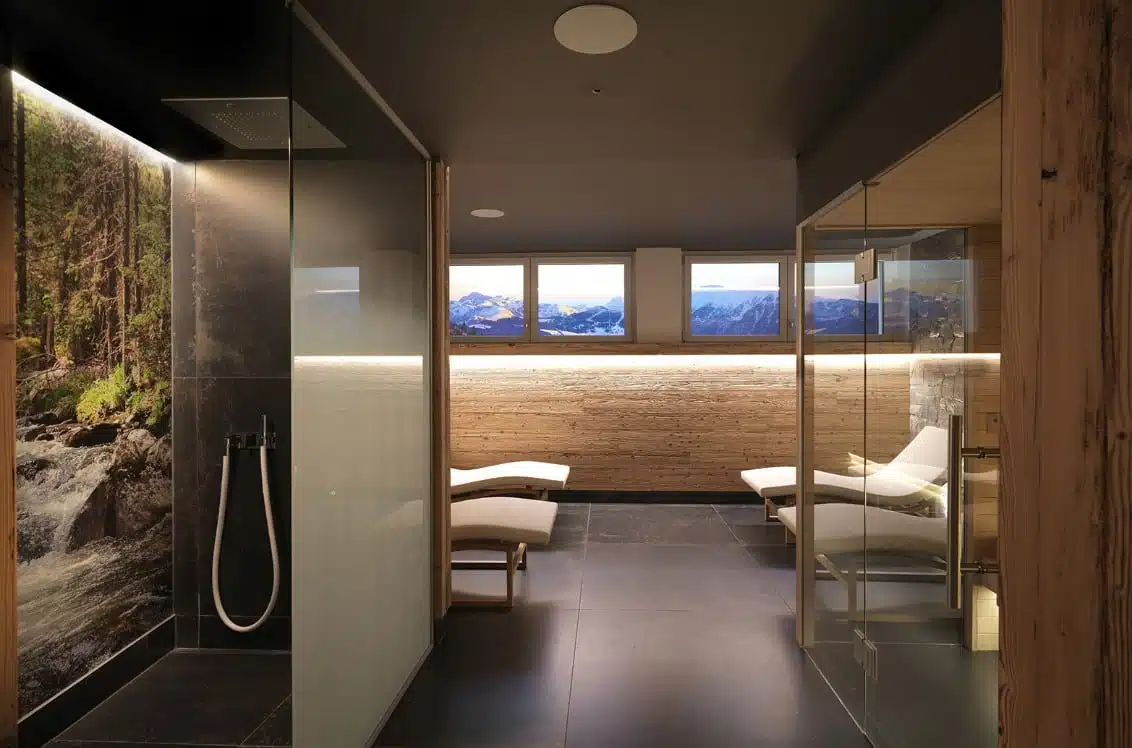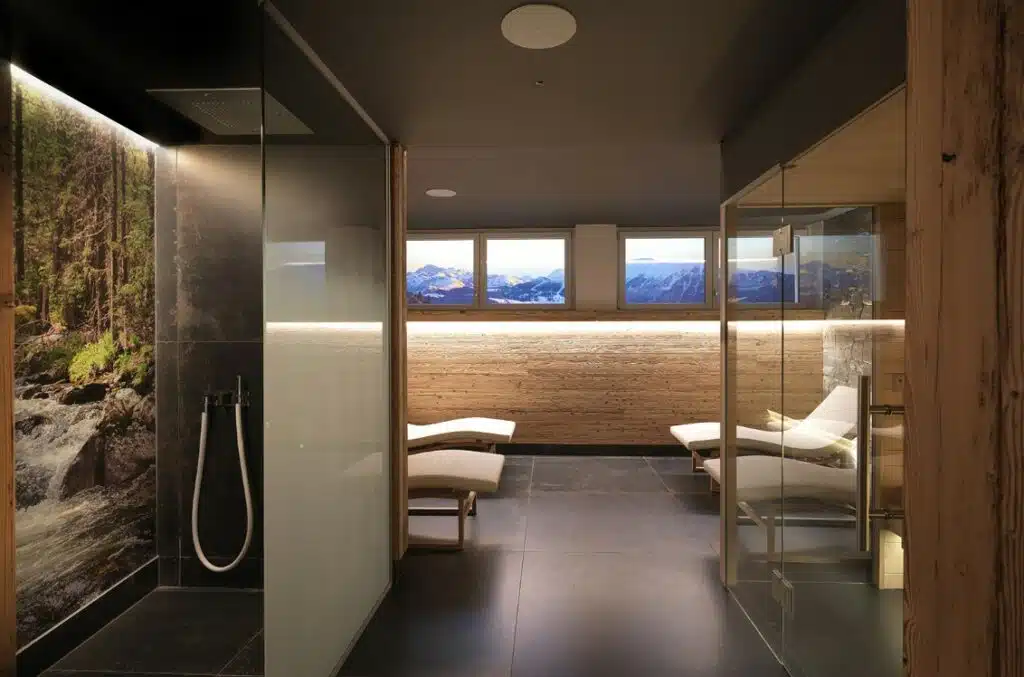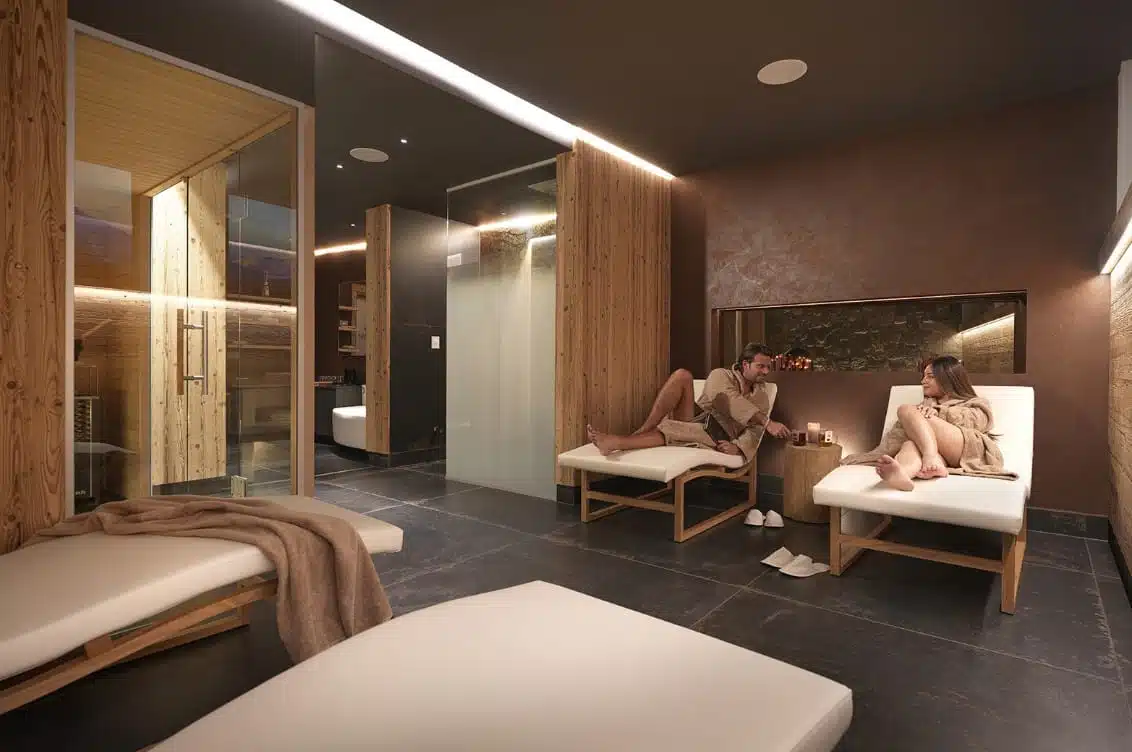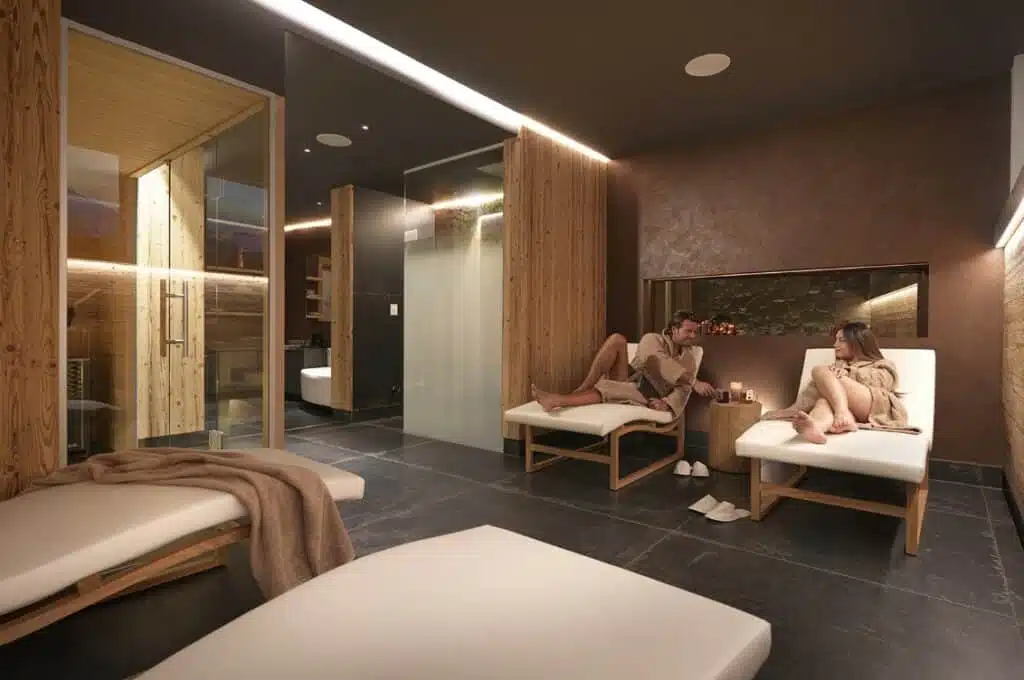 For complete and lasting well-being, your relaxing break is completed in the relaxation corner with comfortable chaise lounges and the aromatic herbal teas to slowly sip away at.
A corner of paradise to spend intimate moments, relax and regain your energy in a totally private setting: Two wonderful Suites with your very own private SPA inside. Both with large two-seater whirlpool baths, chromotherapy, sound diffusion, infrared sauna and a romantic double round chair.